Joburi in timisoara
Cauta in 2426 locuri de munca in timisoara in 2016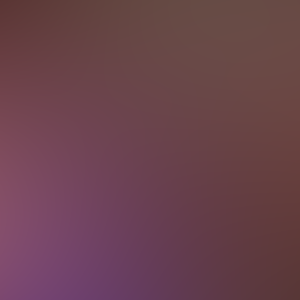 Boscolo&Partners Consulting Srl angajeaza in cadrul biroului din Timisoara - Senior Economist Domeniu: Contabilitate, consultanta financiar-contabila si fiscala Cerinte - Absolvent de studii superioare economice; - Experienta minim 5 ani in evidenta contabila pana la nivel de bilant inclusiv; - Cunostinte temeinice de contabilitate si fiscalitate; - Cunostinte operare pe calculator; - Prezinta
avantaj cunoasterea limbilor italiana/engleza. Oferta (bonusuri, beneficii) - Salariu pe masura experientei si implicarii; - Dezvoltarea unei cariere in domeniu alaturi de o echipa tanara de profesionisti.
Companie

Sursa jobului

www.bestjobs.ro
Aplica la job
Detalii job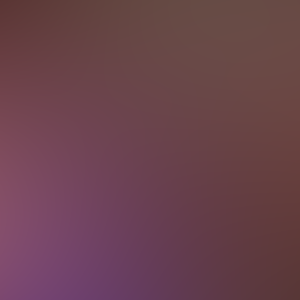 Market leading salary package, a dynamic environment and the chance to be part of a global team spanning 4 continents. Got your attention? Keep reading. Lingo24, one of the leading translation companies in the United Kingdom is looking to hire a DTP Artist in Timisoara. We are looking for bright, personable, energetic people who are good team players and have a positive attitude.
Job scope/role: The DTP Artist is in charge of internal DTP projects. Specific Responsibilities: Keeping communication channels with the internal clients by being open and proactive in updating them about the internal DTP projects' status; Ensuring internal DTP projects are carried out at the highest quality standards and in a timely manner by following the internal quality assurance measures; Advising Project Managers and Account Managers on the quoting process for specific graphic file types; Performing the DTP process for various types of editable graphic files (Framemaker, InDesign, Quark, Corel Draw,
citeste mai mult
Companie

Sursa jobului

www.bestjobs.ro
Aplica la job
Detalii job

The Global Program Management Officer (PMO) role will help you gain experience in a program-level risk and change management, expand your awareness of business issues , develop and increase your leadership skills.
  Within the role you will provide the Program Director visibility to multiple projects that require risk, change and integration management awareness, while gaining insight into how multiple projects provide value to our company .   You will work with each stream manager to plan schedules, identify milestones, manage dependencies, track deliverables and remove barriers.   The Global Program Management Officer will see multiple initiatives and understand how they all contribute to an organization goal and focus on program management improvements and methodology adjustments.`   Essential skills: o strong communication, interpersonal and organizational skills. • flexibility to handle directional changes o ability to switch between moving priorities o leadership skills o
citeste mai mult
Tipul jobului

full-time

Sursa jobului

www.smartdreamers.com
Aplica la job
Detalii job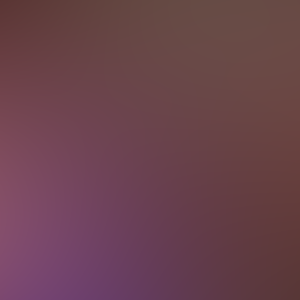 Viewster AG is looking for hands on, technologically savvy Digital Ad Operations Specialist. The Digital Ad Operations Specialist will be a key member of the Ad Operations Team and will play an integral role in ensuring that ad campaign's performances are reported accurately and in a timely way, in accordance with internal procedures.
The Digital Ad Operations Specialist will work closely with the Head of Digital Ad Operations, Sales Offices and High Management. The person in this position has the opportunity to take on responsibilities such as trafficking, testing, monitoring and analysis of video ad campaigns. Key Responsibilities: - Operate Viewster´s Video Ad Server: campaign analysis, test creative, schedule, target, reporting and optimizations of ad performance. - Troubleshoot any issues that impact tracking, reporting, or implementation. - Provide campaign reports and analysis to the digital sales team. - Provide accurate inventory forecasting and analyze video ads
citeste mai mult
Sursa jobului

www.bestjobs.ro
Aplica la job
Detalii job


SILVERHAND Romania este o agentie de mediere locuri de munc specializata in medierea de personal calificat si necalificat c tre societ ti de prestigiu din Germania, iar serviciile noastre sunt complet gratis!Silverhand Romania cauta urgent fara comision:ELECTRICIAN INDUSTRIALELECTRICIAN INTREPRINDEREELECTRICIAN MONTATORELECTRICIAN DULAPURI INDUSTRIALELocatii: Zona Bayern, Munchen, FrankurtTip
contract: cu norma intreagaOferim locuri de munc &icirc n conditii germane. Toti angajatii primesc un contract german de munc cu toate beneficiile sociale si accesul la &icirc ngrijire medicala in Germania. Noi v ajutam &icirc n mod eficient, rapid si &icirc n conditii de sigurant sa gasiti un loc de munc stabil si bine platit &icirc n Germania.Se ofera:&bull salariu 9,50 EUR net/ora, 1600 &euro /luna&bull cazare asigurata de catre firma&bull contract de munca legal in Germania ( nu cu detasare sau cu PFA)&bull concediu 24 zile/an &bull orele suplimentare se platesc cu un bonus de
citeste mai mult
Categoria jobului

Locuri de munca in strainatate Strainatate

Tipul jobului

full-time

Sursa jobului

www.jobscop.ro
Aplica la job
Detalii job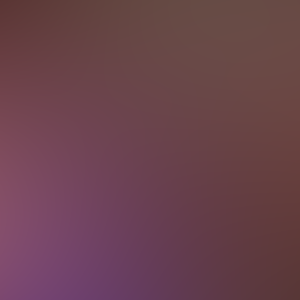 SB Software is an international software developer committed to providing a highly professional complete suite of integrated retail management system for Lifestyle Retail with planning, goods allocation and reporting features, to ensure a continuous flow of data from the point of sale, via the branch, to the head office.
Our suite of products is currently used internationally by customers with more than 700 installations in companies engaged in various lines of businesses and with various organizational structures (chain of branches, department stores, and franchise and concession concepts). SB Software is looking for a wide range of entry-level and experienced professionals with strong informatics / technical skills and a dedication to excellence, able to work full-time in a challenging multicultural environment. Descrierea postului: SB Software is looking for a full-time C#.net developer able to work in a team environment and alone to develop application for retail field. The
citeste mai mult
Companie

Tipul jobului

full-time

Sursa jobului

www.bestjobs.ro
Aplica la job
Detalii job

User Experience Researcher Profil Experiență de lucru cu metodele de cercetare, evaluări, sondaje, focus group, Experiență de lucru cu prelucrarea datelor, analize statistice, realizarea de rapoarte Grad ridicat de întelegere a strategiei de produs și design Abilități de time management Cunoștințe avansate de limba engleză Experiență Experiență
de minim 2 ani pe o poziție similară Responsablități Proiectarea și efectuarea de teste pentru diverse produse pe baza utilizatorilor interni și externi Determină măsurabilele obtinuțe pe baza testelor efectuateCerinte:BacalaureatDetalii Companie:Fondată în 2000, EBS Romania este unul dintre cei mai importanți furnizori de soluții și servicii software din România. În prezent deservim peste 210 companii de renume localizate în România, Germania, Austria, Elveția, Finlanda, Norvegia și S.U.A. EBS Romania are 5 filiale în
citeste mai mult
Companie

Categoria jobului

IT Telecomunicatii It&c

Sursa jobului

www.workfinder.ro
Aplica la job
Detalii job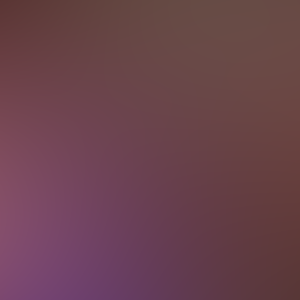 Candidatul ideal Studii medii (liceu sau scoala profesionala) – calificarea sau experienta in domeniu reprezinta un avantaj; Cunostinte si abilitati de operare pe calculator ; Bune abilitati de comunicare si de lucru in echipa, spirit de initiativa si abilitati de invatare; Capacitate de adaptare rapida la solicitarile specifice postului; Corectitudine si seriozitate; Disponibil de a
efectua munca fizica normala. Descrierea jobului • Activitatile de control si autocontrol ale procesului sunt efectuate corespunzator; • Exploatarea optima a echipamentelor si utilajelor pentru desfasurarea in conditii normale a procesului tehnologic; • Urmareste incadrarea parametrilor cantitativi/calitativi ai procesului si ai produsului conform specificatiilor prescrise; • Comunica eficient cu echipa si coordonatorii de schimb, informandu-se reciproc asupra modificarilor, problemelor aparute , etc. Descrierea companiei URSUS Breweries este subsidiara a grupului SABMiller plc.,
citeste mai mult
Companie

Categoria jobului

Alimentatie / HoReCa Altele Productie Horeca Industrie Altele

Tipul jobului

full-time

Sursa jobului

www.ejobs.ro
Aplica la job
Detalii job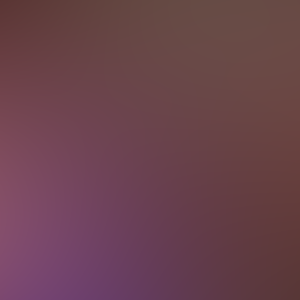 Responsibilities: - Perform New and Existing Supplier Evaluations to ensure supplier has the demonstrated capability and implemented systems to meet minimum requirements; - Liaison between identified supplier and plant personnel for specific assigned program(s); - Implement the Supplier Development strategy, plans and projects as approved by the Corporate Quality/Purchasing Team through
effective control and management of APQP and Supplier Development activities ; - Manage the supplier APQP process deliverable with selected suppliers using internal systems and practices defined by the company's integrated management system; - Support selected new product launch, engineering changes and source / location change activities, offer technical assistance etc, working in conjunction with Cross Functional Teams according to APQP process; - Support the use of the appropriate company and customer procedures/documents related to Supplier Control, Assessment, and Supplier APQP High Impact
citeste mai mult
Companie

Sursa jobului

www.bestjobs.ro
Aplica la job
Detalii job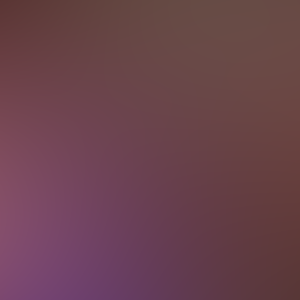 Nagarro Software team is looking for senior hands on lead developer to join their Timisoara team. Successful candidate should have strong communication, interpersonal, analytical and problem solving skills. The candidate should be able to work individually or as part of a team to achieve project goals.
The candidate will be part of the development team that works closely with the Front Office users and Technology vendors and develops end-to-end solutions to assist Portfolio Managers/Research Analysts on their day-to-day portfolio construction and research. The candidate will be responsible for: - Working closely with portfolio managers/research analysts to develop portfolio construction and fundamental research applications. - Designing and implementing the next generation of portfolio construction and portfolio analytics visualization tool. Qualifications 5+ years of strong programming experience with Java & J2EE technologies * Working experience of multi-tier application
citeste mai mult
Companie

Sursa jobului

www.bestjobs.ro
Aplica la job
Detalii job