Joburi best in suceava
Cauta in 4 locuri de munca best in suceava in 2015


We Are Looking for:

Experienced software developer with relevant knowledge of C/C++

Why Join Us:

Our customer offers software products and technologies which form the basis for creating 3D visualizations for all types of products in highest visual quality and real time.
Responsibilities:
Development of client requirements, including analyzing the requirements and discussing the technical solution with our client.
Requirements:
• C/C++ experience
• Basic Qt and boost programming experience
• Qt UI experience is a plus
• Computer Graphics and OpenGL know how is a plus
• Knowledge of coding best practices
Nice to have Teamcenter knowledge:
• http://www.plm.automation.siemens.com/en_us/products/teamcenter/)
• Rich Client usage (TC9 / TC10)
• My Teamcenter (searching, browsing relations), Structure Manager (BOM, revision rules), Classification,
citeste mai mult
Tipul jobului

full-time

Sursa jobului

www.smartdreamers.com
Aplica la job
Detalii job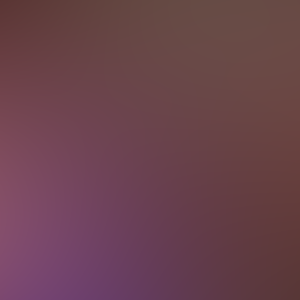 HTML / CSS Web Developer COMPANY DESCRIPTION: Enthusiastic. Passionate. Determined. Just a few of the adjectives clients have used to describe OSF Global Services. And we agree! OSF has been delivering SLA-grade professional services since 2003. The companya€™s forte is application development and technology integration across key markets, including e-commerce, CRM and Cloud.
Headquartered in Quebec, Canada, OSF has offices in the U.S., France, Germany, Italy, UK, Romania and Ukraine. OSF Global Services is ISO 9001:2008 certified, Microsoft Certified, a Salesforce.com Consulting Partner, a NetSuite Solutions Partner and a Rackspace Hosting Member Partner. We are a Demandware Link Technology and Solution Partner, as well as a Magento Bronze Partner. For more information about the company, please visit www.osf-global.com; www.osf-commerce.com. We are looking for highly HTML/CSS motivated developers, creative and passionate about web. If you are experienced in this field, you
citeste mai mult
Companie

Categoria jobului

IT Telecomunicatii It&c

Sursa jobului

www.workfinder.ro
Aplica la job
Detalii job

Responsibilities:

- Build, validate and maintain web page templates from supplied PSD or wireframe layouts using clean, lightweight, semantic code that adheres to current Web Standards.
- Write cross-browser HTML and CSS.
- Support and enforce best practices for content layout, navigation and site architecture for a simple to complex web applications or websites.
- Work closely with very qualified and motivated people, analysts, architects, developers and managers.
- Work closely with back end developers and help integrate the design in the overall project.
- Follow and adhere to production/delivery schedules.
- Be detail-oriented and very self-motivated.
- Apply company tailored working procedures on daily basis.
- Keep up to date with the latest web technologies in the fields of web design, usability, mobile, email and social media application design.
- Develop expert level knowledge about web & mobile
citeste mai mult
Tipul jobului

full-time

Sursa jobului

www.smartdreamers.com
Aplica la job
Detalii job

Candidatul ideal:

Currently we are looking for creative, passionate Front-end developers for Demandware projects (http://www.demandware.com/clients).

Demandware platform:
Demandware is a scalable platform intended to be used by retailers to increase their revenue by taking advantage of scalable eCommerce capabilities.
More details about capabilities can be found here: http://www.demandware.com/product/the-big-picture.
Demandware is based on a SaaS (Software as a Service) platform, focused on eCommerce, and the client has access for a monthly fee to all needed tools and functionalities of eCommerce type websites. The main development is done using an IDE based on Eclipse and uses technologies like: WebDAV, SOAP, JavaScript, jQuery, JSON, AJAX, HTML and CSS. Some closed source languages are used in addition to these listed above.
This is a cloud based and SaaS technology just like Amazon, Windows Azure, Rackspace, etc.
Descrierea
citeste mai mult
Tipul jobului

full-time

Sursa jobului

www.smartdreamers.com
Aplica la job
Detalii job