Joburi absolvent psihologie
Cauta in 96 locuri de munca absolvent psihologie in 2015


Postat la: 05-11-2015 Responsabilitati • Gestionarea postarii anunturilor de angajare pentru proiectele in derulare (pozitii de executie: lucratori in constructii, muncitori calificati/necalificati, personal specializat pentru munca de executie intr-un santier) • Selectarea CV-urilor, cautare pro-activa in diverse baze de date pentru identificarea candidatilor potriviti • Realizarea
interviurilor telefonice si a interviurilor face to face • Realizarea rapoartelor de activitate pentru cerintele interne de monitorizare a activitatii. Cerinte • Absolvent psihologie sau facultate tehnica (inginer) • Minim 3 ani experienta pe o pozitie similara intr-o agentie de mass recruitment sau intr-un departament intern, de preferat tot intr-o companie de constructii • Excelente abilitati de comunicare si relationare; persoana foarte organizata si atenta la detalii • Capacitate de gestionare a timpului si a prioritatilor • Capacitate de a gestiona mai multe proiecte simultan
citeste mai mult
Companie

Categoria jobului

Resurse Umane / Psihologie Educatie Resurse umane

Tipul jobului

full-time

Sursa jobului

www.myjob.ro
Aplica la job
Detalii job

Nivel cariera: Middle (peste 3 ani experienta) Denumire firma: ABC HUMAN CAPITAL Localitatea: Bucuresti Domeniile ofertei: Recrutare/Headhunting Data introducerii: 05.11.
2015 SERVICII RECRUTARE SI EXECUTIVE SEARCH Descrierea postului: • Gestionarea postarii anunturilor de angajare pentru proiectele in derulare (pozitii de executie: lucratori in constructii, muncitori calificati/necalificati, personal specializat pentru munca de executie intr-un santier) • Selectarea CV-urilor, cautare pro-activa in diverse baze de date pentru identificarea candidatilor potriviti • Realizarea interviurilor telefonice si a interviurilor face to face • Realizarea rapoartelor de activitate pentru cerintele interne de monitorizare a activitatii. Cerinte: • Absolvent psihologie sau facultate tehnica (inginer) • Minim 3 ani experienta pe o pozitie similara intr-o agentie de mass recruitment sau intr-un departament intern, de preferat tot intr-o companie
citeste mai mult
Companie

Categoria jobului

Recrutare/Headhunting Resurse umane

Sursa jobului

cariereonline.ro
Aplica la job
Detalii job

Postat la: 27-11-2015 Responsabilitati Build strong and sustainable relationships with key stakeholders within the organization and vendors; Proactively engage business stakeholders to align supply management strategies and work to achieve business goals; Consolidate vendor reporting, develop and issue performance surveys to support build out of scorecards; Develop and maintain regular
reporting focused on tracking performance, spend, and compliance to relevant expense policies for all consulting vendors; Develop reporting and metrics that allow for actionable recommendations and data driven decision making; Automate reporting processes as much as possible; Work closely with customer to develop an integrated dashboard to capture a holistic view of vendor relationships that span across the enterprise; Challenge status quo by proactively engaging counterparts within the organization in exchange of knowledge and indenting process duplications to refocus time and resources; Job
citeste mai mult
Companie

Categoria jobului

Resurse Umane / Psihologie Educatie Resurse umane

Tipul jobului

full-time

Sursa jobului

www.myjob.ro
Aplica la job
Detalii job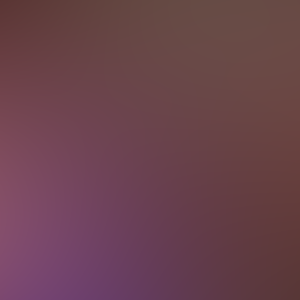 Care vor fi atributiile tale? - Vei promova si administra (basic) platforma buzzjob;- Vei redacta continutul pentru newslettere sau articole cu tematica in domeniul resurselor umane/ psihologie;- Vei crea continutul de promovare în Social Media;- Vei administra si vei actualiza in permanenta baza de date.
Ce vrem de la tine?- Sa fii o persoana creativa, responsabila, capabila sa isi duca promisiunile si sarcinile la bun sfarsit;- Sa ai studii superioare in desfasurare sau sa fii absolvent, preferabil in domenii precum marketing, comunicare, psihologie, resurse umane;- Sa fii familiar cu operarea PC (Word, Power Point, Excel – baze de date) si in utilizarea Internetului;- Sa poti gestiona mai multe sarcini simultan;- Sa detii abilitati excelente de comunicare si de lucru în echipa. Ce iti oferim? - Sansa de a de a face parte dintr-o echipa de oameni tineri si veseli, care prin munca lor ajuta tinerii high-potential sa "cucereasca" un loc in companiile
citeste mai mult
Companie

Categoria jobului

Marketing Marketing

Sursa jobului

www.buzzjob.ro
Aplica la job
Detalii job


Postat la: 05-11-2015 Responsabilitati Business development: • You will be responsible for business development, new contracts & deliver the service to the clients; • You will represent Adecco outside through participation in trade fairs, career fairs, recruitment events; • You actively participate in meetings with clients with different colleagues; • You will be responsible for your
results; • You will keep regular contact with customers and candidates; • You will build a list of top clients, update it, develop and utilize it in your activity. Recruitment: • You will deliver only recruitment projects mid to top level profiles; • You will be responsible to interview high quality of candidates for our clients; • Proactively sell candidates to appropriate companies and follow-up on this activity; • Identify, check and measure competences of candidates using known techniques of recruitment: depth interview, tests and build evaluation reports; • Sourcing &
citeste mai mult
Companie

Categoria jobului

Resurse Umane / Psihologie Educatie Resurse umane

Tipul jobului

full-time

Sursa jobului

www.myjob.ro
Aplica la job
Detalii job

Postat la: 27-11-2015 Responsabilitati We are currently hiring for 2 of our HR projects and our new colleagues will perform the following tasks: • Act as first point of contact for HR related questions via phone or E-Mail • Create reference letters and testimonials for employees • Update HR data base with personal information changes • Monitor upcoming end of probation and contract
dates and inform relevant managers • Send notifications to all relevant departments after processing an HR request • Create letters for specific types of situations (Maternity, Paternity, Studyleave, etc.) Cerinte Are you fluent in German and you would like to start a career in one of the largest organizations in the world? •Student or young graduate •Very good knowledge of German and English •Good knowledge of Microsoft Office (Word, Excel, Outlook) •Customer service skills •Communication & interpersonal skills •Team player Beneficii Oferite •Competitive salary and Wide
citeste mai mult
Companie

Categoria jobului

Resurse Umane / Psihologie Educatie Resurse umane

Tipul jobului

full-time

Sursa jobului

www.myjob.ro
Aplica la job
Detalii job

Postat la: 05-11-2015 Responsabilitati Business development: • You will be responsible for business development, new contracts & deliver the service to the clients; • You will represent Adecco outside through participation in trade fairs, career fairs, recruitment events; • You actively participate in meetings with clients with different colleagues; • You will be responsible for your
results; • You will keep regular contact with customers and candidates; • You will build a list of top clients, update it, develop and utilize it in your activity. Recruitment: • You will deliver only recruitment projects mid to top level profiles; • You will be responsible to interview high quality of candidates for our clients; • Proactively sell candidates to appropriate companies and follow-up on this activity; • Identify, check and measure competences of candidates using known techniques of recruitment: depth interview, tests and build evaluation reports; • Sourcing &
citeste mai mult
Companie

Categoria jobului

Resurse Umane / Psihologie Educatie Resurse umane

Tipul jobului

full-time

Sursa jobului

www.myjob.ro
Aplica la job
Detalii job

Postat la: 27-11-2015 Responsabilitati - Arhivare documente; - Verificarea si preluarea pe baza de inventare si procese verbale a dosarelor constituite; - Gestionarea, evidenta , inventarierea, solutionarea, pastrarea documentelor; Cerinte Angajam Arhivar in Bucuresti Locul de munca: Drumul Sabareni (zona Giulesti Sarbi) Cerinte: - Cunostinte foarte bune de operare calculator (word, excel)
- Persoana foarte organizata - Curs arhivare sau Facultate de Arhivistica - reprezinta avantaj - Experienta activitate de arhivare - Atentie la detalii, seriozitate Descrierea firmei Integrator IT cu o experienta de 19 ani pe piata romaneasca, Sistec reuneste o echipa de peste 200 de specialisti, cu experienta de business si IT, oferind un pachet complex si complet de solutii si servicii IT pentru afaceri: - Software: implementare solutii software de tip ERP / CRM / DMS, dezvoltare solutii web / software customizate - Hardware: solutii de interconectare, solutii centralizate si locale de
citeste mai mult
Companie

Categoria jobului

Resurse Umane / Psihologie Educatie Resurse umane

Tipul jobului

full-time

Sursa jobului

www.myjob.ro
Aplica la job
Detalii job

Postat la: 03-11-2015 Responsabilitati - Demonstrates excellent client care skills; - Applies attention to detail, delivers high quality outputs; - Prioritizes tasks and workload; - Develops improvements to process and local work instructions as instructed; - Delivers an excellent client service ; - Assists less experienced staff ; - Complies with all client and Accenture Data Security and
Quality requirements. Cerinte - Bachelor degree in Social Sciences, Psychology, Foreign Languages. - Fluency in French and English; - Excellent problem solving and analysis skills; - Self-Motivated, positive attitude and approach; - Flexibility to take on additional responsibility and tasks; - Accepts responsibility as an individual and works well within a team; Descrierea firmei Bring your talent and passion to Accenture – sharpen your skills, build an extraordinary career and play a key role in creating solutions that transform organizations and communities around the world. Accenture is a
citeste mai mult
Companie

Categoria jobului

Resurse Umane / Psihologie Educatie Resurse umane

Tipul jobului

full-time

Sursa jobului

www.myjob.ro
Aplica la job
Detalii job

Postat la: 26-11-2015 Responsabilitati You will form part of Payroll team in our shared service centre in Bucharest, Romania. One or more of the following tasks will be performed by you: • Processes personnel forms, records statistics and handles highly confidential material • Prepares and inputs monthly payroll data into the payroll system/database in accordance with statutory and
contractual obligations and to pre-defined timescales • Responsible for timely execution of the payroll • Processing and monitoring all staffing changes including starters, secondments, transfers, leavers and other amendments to salaries and employee data incompliance with policy and payroll requirements • Assists in the processing, collection and remittance of special payments including wage withholding, garnishments, leave of absences • Compiles payroll data and statistics for the calculation of payroll and to perform analysis • Responds to complex payroll inquiries • Completes,
citeste mai mult
Companie

Categoria jobului

Resurse Umane / Psihologie Educatie Resurse umane

Tipul jobului

full-time

Sursa jobului

www.myjob.ro
Aplica la job
Detalii job