Joburi shipping
Cauta in 23 locuri de munca shipping in 2015


.
Tipul jobului

full-time

Sursa jobului

www.smartdreamers.com
Aplica la job
Detalii job

RESPONSABILITATI: - identifica potentialii clienti; - creeaza si mentine baza de date cu firmele contactate de catre AMS FREIGHT & LOGISTICS; - contacteaza clienţii existenţi şi clienţii potenţiali; - viziteaza clienţii potenţiali şi pe cei existenţi cu scopul prezentării ofertei de produse şi identificării cerinţelor clientului; - transmite oferte catre
clienti; - primeste raspunsul de la client, oricare ar fi acesta (transmiterea unei comenzi ferme si/sau semnarea contractului, amânarea incheierii unei relatii contractuale sau si refuzul incheierii unei astfel de relatii) sau ia act de lipsa unui raspuns; - negociaza contractele cu clientii; - negociaza navlurile pentru transporturile efectuate cu liniile maritime si tarifele pentru transpoturile efectuate cu alti furnizori de servicii de transport si servicii logistice; - reprezinta interfata cu clientul in realizarea comenzilor preluate; - urmareste intreaga derulare a contractului si ia
citeste mai mult
Companie

Categoria jobului

Administrativ / Logistica Import - export Transport / Distributie Vanzari Vanzari Transport Administratie

Sursa jobului

www.zoomjobs.ro
Aplica la job
Detalii job

Responsibilities:

The After-Sales Service Assistant is the contact person for the LS Sales Network and LS plants for all after-sales claims reports.
The assistant is responsible of all administrative activities and follow-up from the receiving to the closure of the claim, ensuring customer satisfaction. The assistant will be also responsible of keeping updated daily and monthly statistical reports on the service's activities (i.e. after-sales claims and spare-parts sales).
Responsibilities: 
-Receive worldwide after-sales claims for Leroy Somer products coming from Leroy Somer Sales Network or Leroy Somer Partners. Depending on the seniority in the position can receive claims directly from customers;
-Open after-sales claims on the dedicated IT system and ensure all the necessary data for processing the claim are entered;
-In close relationship with
citeste mai mult
Tipul jobului

full-time

Sursa jobului

www.smartdreamers.com
Aplica la job
Detalii job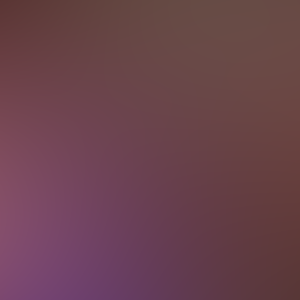 Database Administrator Betfair Romania Development is Betfaira€™s Software Development Center in Cluj. We offer career opportunities in Java, Web, Oracle/DW, QA, Linux, Application & Network Security, Business Analysis, Project Management, Product, User Experience, Agile and SCRUM, in 3 main project streams: Gaming, Platform Development and Enterprise Data Services.
The people in our teams are passionate about creating products that are unrivalled across the industry. We take pride in having the best people, the best ideas and the best products. So ita€™s not surprising that we lead in the industry. In fact, wea€™re the best there is. If youa€™ve got the ambition to work on challenging projects and take responsibility from the word go, ita€™s time we got together. The Team The team is responsible for Betfaira€™s entire production, staging, and development database environment including reporting and monitoring tools. This critical 24x7 role underpins the application
citeste mai mult
Companie

Categoria jobului

Call Center; IT Telecomunicatii It&c

Sursa jobului

www.workfinder.ro
Aplica la job
Detalii job

Responsibilities: 

Job Purpose: The Logistic Assistant is the contact person for all GSS/LS sales network and LS plants in France and Europe regarding all information requests or claims regarding transit time and more comprehensively for any transport issues inbounds and outbound.
He/she has the responsibilities to record and solve all those requests in coordination with LS Central Transport Department based in France (Angouleme).
Responsibilities: 
-Receive and record all information requests or claims from GSS/LS sales network and LS plants and international subsidiaries regarding transit time and more comprehensively any transport issues inbounds and outbound;
-Answer all requests regarding current transportation plan or delivery date by using OTM and Alice or external carriers tracking tools; notify GSS/LS sales network in case of delay in delivery;
-In case of mistake on consignee's details, is responsible of modifying the
citeste mai mult
Tipul jobului

full-time

Sursa jobului

www.smartdreamers.com
Aplica la job
Detalii job

Responsabilitati
Role:
Coordinate and expedite the flow of work and materials within or between departments of an establishment according to production schedule.
Duties include reviewing and distributing production, work, and shipment schedules; conferring with department supervisors to determine progress of work and completion dates; and compiling reports on progress of work, inventory levels, costs, and production problems.
The key accountabilities are as follows:
Arrange for delivery, assembly, and distribution of supplies and parts in order to expedite flow of materials and meet production schedules;
Calculate figures such as required amounts of labor and materials, manufacturing costs, and wages, using pricing schedules, adding machines, calculators, or computers;
Compile information, such as production rates and progress, materials inventories, materials used, and customer information, so that citeste mai mult
Confer with establishment personnel, vendors, and customers to coordinate production and shipping activities, and to resolve complaints or eliminate delays;
Contact suppliers to verify shipment details;
Requisition and maintain inventories of materials and supplies necessary to meet production demands;
Review documents such as production schedules, work orders, and staffing tables to determine materials requirements, and material priorities;
Revise production schedules when required due to design changes, labor or material shortages, backlogs, or other interruptions, collaborating with management, marketing, sales, production, and engineering;
Distribute production schedules and work orders to departments;
Maintain files such as maintenance records, bills of lading, and cost reports.
Material planning for packaging.
Inventory of materials and finished goods on a daily basis;
Looking for new suppliers, negotiating with current suppliers.
Cerinte
PROFILE & EXPERIENCE:
At least bachelor's degree in Electronics University, Automatics University –Politehnica;
Hardware knowledge of electronic parts;
A minimum of 2 years work experience;
Good understanding of forecasting methods and models;
Ability to influence;
Ability to constantly meet tight deadlines;
SAP, BOM & Spreadsheet experience (Excel/Access) etc.;
Knowledge of Arena Solutions program is a big advantage;
Experience working with Sales/Marketing/Finance/Logistics departments;
Highly analytical and comfortable with figures;
Business fluency in English.
Oferte (bonusuri)
Excellent salary;
Benefits: private medical insurance and private pension.
Tipul jobului

full-time

Sursa jobului

www.smartdreamers.com
Aplica la job
Detalii job

Postat la: 31-07-2015 Responsabilitati • Identifying, hunting, specifically phone/email-based prospecting and recruiting of new sellers; • Effectively prioritize and manage a pipeline of sellers to consistently meet/exceed quarterly targets; • Be a business partner for new sellers providing them with data-driven insights and advice to optimize their success on the eMAG Marketplace;
• Work closely with new sellers, educating them about eMAG's high standards of delivery and customer experience; • Learn and understand the specificities of your categories to spot popular brands, trends, seasonal items and competitive pricing to best tailor your pitch and advice to sellers; • Provide crucial guidance to sellers in marketing and listing optimization, search engine optimization, inventory management, shipping and fulfilment strategy, risk management, and other strategic and operational needs to insure operational excellence; • Track and report business development results,
citeste mai mult
Companie

Categoria jobului

Aprovizionare / Achizitii Achizitii

Tipul jobului

full-time

Sursa jobului

www.myjob.ro
Aplica la job
Detalii job

Job Description
Our client  is a global leader in the supply of wood products. Guided by a philosophy to provide quality and sustainable wood, it is a leading supplier to major industries including construction, packaging and furniture manufacture.
Position : Manager – Operations (Business Development & Procurement), managing the overall operations of Romania office
Position Summary: This position is responsible to lead the Regional office operation in managing the procurement of goods
through reliable suppliers and shipping them to the buyers, by ensuring each department representative is performing their duties up to mark.
Job Location :  Romania, Constanta
Salary : in the range of 9,000 to 12,000 RON  gross
Experience : Minimum 5 years of relevant industry experience in wood and related industry
Hands on experience in Managing Procurement, Business Development, citeste mai mult Sourcing, Logistics, Documentation, People Management  for WOOD products
Education : Minimum - Bachelors degree in Marketing, International Business
Language Skills (spoken): Romanian language, English
Nationality : Open
PRINCIPAL ACCOUNTABILITIES:
Manage and lead the entire sourcing operations in the regional market ensuring all processes are carried our efficiently.
Identify and source new suppliers while maintaining strong business relations with current suppliers for business continuity.
Oversee price negotiations with suppliers to agree on best prices for each product and updating Dubai office for approvals.
Contracting with most suitable supplier, confirming purchase order and shipment dates.
Supervise regular quality control checks to ensure that the purchase order meets company standards.
Administer shipment activities by planning the delivery timetable and booking vessels for timely delivery.
Ensure all necessary documentation is prepared and dispatched and delivered to concerned parties for smooth transportation of goods.
Closely coordinate and communicate with the Dubai office for purchase orders, resolving operational inefficiencies and improving the supply chain process.
Coordinate with the Singapore office for timely payments to the suppliers
Tipul jobului

full-time

Salariu

300012000 ron

Sursa jobului

www.smartdreamers.com
Aplica la job
Detalii job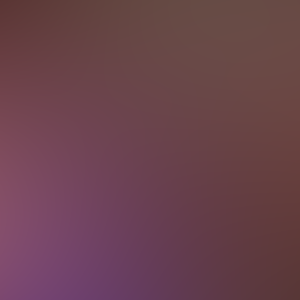 WORK ON SEA Crewing Agency recruits Romanian candidates that come out of law-enforcement background as ex - police men or ex navy, or military operatives.
The employer will provide additional training before deployment Basically the vessels secured are tankers of all kinds Must transits of Hight Risk Area take 12 - 30 days Guards salary 1200 USD /month, 4 months contract Team Leader 2200 USD/month, 6 months contract Check list, ALL MANDATORY: Background military / Police as field operative Honorable discharge from law enforcement service Age 25 - 43 Clean criminal record up to date Health & Mental check up to date Drug & Alcohol test check up to date English working level !!! Valid yellow fever vaccine STCW 95 + SSD Certificates Seaman Book Physical minimum requirements: 4000m: under 22 minutes. 200m: under 30 sec. Only Romanian candidates that are interested can apply at (click on the "Apply now" button)Cerinte:BacalaureatDetalii Companie:Work on Sea is a crewing services company.
citeste mai mult
Companie

Categoria jobului

Securitate Paza Paza si protectie

Salariu

9001200 usd

Sursa jobului

www.workfinder.ro
Aplica la job
Detalii job

Requirements:

• College level of education.
• At least 1-3 years of relevant experience in a Customer Service position, preferably in a B2B environment.
• Proficient in use of Microsoft Office applications (Word, Excel, etc.).
• Proficient in verbal and written communication in German and English.
Descrierea jobului:
Job purpose:
The Customer Service Representative handles the entire chain from customer purchase order receipt until timely delivery at the customer's site. They also act as the first contact for all sorts of customer enquiries and the distribution of those through the organization.
Responsibilities:
A. Order Management:
• Ensure that the entire chain from customer purchase order receipt until timely delivery at customer's site runs smoothly and without any issues.
• Handle all relevant correspondence, email, faxes, phone calls, etc.
B. Shipment
citeste mai mult
Tipul jobului

full-time

Sursa jobului

www.smartdreamers.com
Aplica la job
Detalii job