Joburi administrator turism
Cauta in 4 locuri de munca administrator turism in 2016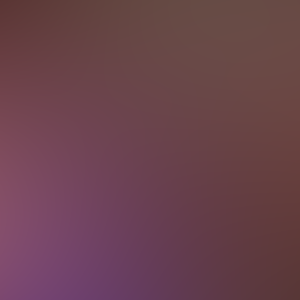 Criterii de selectie  Peste 3 ani experienta in Management, Turism / Hotel staff, Administrativ / Logistica Ce reprezinta criteriile de selectie? Aceste criterii sunt considerate esentiale in procesul de selectie de catre angajator. Inainte de a aplica, verifica CV-ul si asigura-te ca indeplinesti toate aceste criterii.
Candidatul ideal Organizat, disciplinat, punctual Foarte bune abilitati de gestionare Foarte bune abilitati de comunicare Foarte bune abilitati de coordonare a activitatii proprii Experienta pe zona de servicii hoteliere sau studentesti de minim 3 ani Capacitate de învatare Corectitudine, etica, profesionalism, integritate Dorinta de dezvoltare si perfectionare Studii superioare în Management Turistic si Hotelier Descrierea jobului Atributii curente - gestioneaza si administreaza studentii cazati în camine si problemele/solicitarile acestora - coordoneaza personalul angajat la receptia caminelelor - coordoneaza personalul care se ocupa de
citeste mai mult
Companie

Categoria jobului

Administrativ / Logistica Management Turism / Hotel staff Logistica Hoteluri Administratie Management

Tipul jobului

full-time

Sursa jobului

www.ejobs.ro
Aplica la job
Detalii job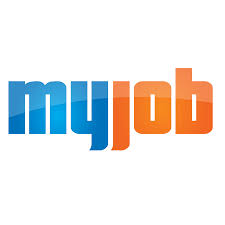 Postat la: 23-07-2016 Responsabilitati POSITIONS TO BE HIRED OVERSEAS - EUWORKING Guest Service Agent 8 Lobby Hostess 4 Business Lounge Administrator/Agent 2 Service Plus Operator/Telephone Operator 4 Gest Service Shift Leader 2 CLUB LOUNGE Vacancy Club Lounge Waiter/Waitress 6 SPA & RECREATION Vacancy Spa Receptionist 1 Manicurist 1 Spa Therapist 2 SPA Attendant 2 Kids Club
Coordinator 2 Personal Trainer 1 Pool / Gym Attendant 2 Lifeguard 1 FOOD & BEVERAGE Vacancy Waiter/Waitress 10 Hostess 4 Bartender 2 Barista (Lobby Lounge) 2 Captain 2 Restaurant Supervisor 2 Room Service Order Taker 3 Minibar Attendant 1 Outlet Cashier 5 Garde Manger/Hot Kitchen/Pastry/Bakery/Butchery Vacancy Commis 1 10 Commis 2 6 Demi Chef De Partie 4 Chef De Partie 4 Engneering Vacancy Room Technician 2 A/C Technician 2 Plumber 2 Electrician 2 Room Technician (Mason) 1 Kitchen & Laundry Technician 1 Cerinte Selection Criteria: Individuals with personality
citeste mai mult
Companie

Categoria jobului

Alte domenii Alte domenii

Tipul jobului

full-time

Sursa jobului

www.myjob.ro
Aplica la job
Detalii job

Postat la: 21-06-2016 Responsabilitati • Process all accounting documents provided by the facility administrator, as required by law. • Ensure that all documents provided comply with the legal requirements and communicate with facility administrator if corrections are needed.
• Prepare the monthly financial documentation, required by law, including different monthly statements, trial balance, etc. • Prepare required documentation for semester and yearly financial exercises, including the issue and agreement of the Financial Statements with the UK based parent company. • Prepare required documentation for year-end inventory. • Prepare and communicate to facility administrator the company's obligations towards the state budget, in accordance with the legal provisions. • Prepare payroll based on information provided by HR department, including registering all documentation in REVISAL • Report monthly, quarterly and annual statements to appropriate government
citeste mai mult
Companie

Categoria jobului

Contabilitate Finante

Tipul jobului

full-time

Sursa jobului

www.myjob.ro
Aplica la job
Detalii job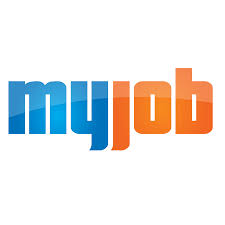 Postat la: 13-06-2016 Responsabilitati POSITIONS TO BE HIRED OVERSEAS - EUWORKING Guest Service Agent 8 Lobby Hostess 4 Business Lounge Administrator/Agent 2 Service Plus Operator/Telephone Operator 4 Gest Service Shift Leader 2 CLUB LOUNGE Vacancy Club Lounge Waiter/Waitress 6 SPA & RECREATION Vacancy Spa Receptionist 1 Manicurist 1 Spa Therapist 2 SPA Attendant 2 Kids Club
Coordinator 2 Personal Trainer 1 Pool / Gym Attendant 2 Lifeguard 1 FOOD & BEVERAGE Vacancy Waiter/Waitress 10 Hostess 4 Bartender 2 Barista (Lobby Lounge) 2 Captain 2 Restaurant Supervisor 2 Room Service Order Taker 3 Minibar Attendant 1 Outlet Cashier 5 Garde Manger/Hot Kitchen/Pastry/Bakery/Butchery Vacancy Commis 1 10 Commis 2 6 Demi Chef De Partie 4 Chef De Partie 4 Engneering Vacancy Room Technician 2 A/C Technician 2 Plumber 2 Electrician 2 Room Technician (Mason) 1 Kitchen & Laundry Technician 1 Cerinte Selection Criteria: Individuals with personality
citeste mai mult
Companie

Categoria jobului

Alte domenii Alte domenii

Tipul jobului

full-time

Sursa jobului

www.myjob.ro
Aplica la job
Detalii job