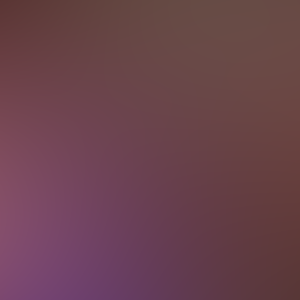 Compania / Firmacare angajeaza: SC EUROSTONE DEVELOPER SRL
Domeniul Jobului: Constructii Instalatii Amenajari Farmacie Healthcare Finante Contabilitate Inginerie Petrochimie Petrol si Gaze
CANDIDATUL IDEAL: If you have a college/university diploma, possess high proficiency in English or French and have 4 years of experience, please send us your resume for an assessment of your qualifications.

RESPONSABILITATI / BENEFICII: Financial Managers ,Computer and Information Systems Managers, Managers in Health Care ,Restaurant and Food Service Managers ,Accommodation Service Managers,Construction Managers, Financial Auditors and Accountants, Geologists, Geochemists and Geophysicists, Mining Engineers, Geological Engineers, Petroleum Engineers, Specialist Physicians, General Practitioners and Family Physicians ,

Audiologists and Speech Language Pathologists , Occupational Therapists, Physiotherapists, Head Nurses and Supervisors, Registered Nurses, Medical Radiation Technologists, Licensed Practical Nurses, University Professors, College and Other Vocational Instructors, Chefs ,Cooks, Contractors and Supervisors, Pipefitting Trades,

Contractors and Supervisors, Carpentry Trades ,

Contractors and Supervisors, Heavy Construction Equipment Crews, Electricians (Except Industrial and Power System) ,Industrial Electricians, Plumbers, Steamfitters, Pipefitters and Sprinkler System Installers, Welders and Related Machine Operators, Heavy-Duty Equipment Mechanics, Crane Operators, Drillers and Blasters – Surface Mining, Quarrying and Construction, Supervisors, Mining and Quarrying, Supervisors, Oil and Gas Drilling and Service, Supervisors, Petroleum, Gas and Chemical Processing and Utilities

DESCRIEREA COMPANIEI SAU A JOBULUI: Eurostone Developer Company located in Romania is part of companies cluster/group named Stone Group which established in 1996. Stone Group consists of number of international companies in different fields such as: constructions and manpower companies specializing in recruiting professionals workers from different countries of origin and in different and varied professions fields.

The company activity spreads out in number of countries world wide among others: Canada, Ireland, Romania, Thailand and Israel.

Stone Group operates through its companies different projects based on professional manpower mainly from East Asia and Europe which includes local management team and professionals recruitments headquarters at workers countries of origin.

Visit www.stonegroup.biz

www.eurostonedeveloper.com

ANUNTUL CONTINE UN INTERVIU ONLINE CU 5 INTREBARI Which was your biggest profesional achievement?Which was your biggest setback?Where do you see yourself 5 years from now?Which is the departament you would like to work in(you can make one choice) Explain why do you consider that you are right for the job and why you made that choice.Give a detailed description of your personality?
Nota: Acest loc de munca a expirat. Pentru a cauta in locuri de munca care sunt inca valabile va rugam sa folositi formularul de mai sus.
Acest loc de munca a fost preluat de pe: www.ejobs.ro