Joburi work travel in germania
Cauta in 3 locuri de munca work travel in germania in 2016

Postat la: 14-01-2016 Responsabilitati The Technical Lead / Software Architect is engaged in IT development projects for large and international companies. This person will assume a leading role in implementing modern and complex solutions based on Microsoft technologies and products to successfully address and fulfil customer requirements.
In close cooperation with the Project Manager and Solution Architect, the Technical Lead will orchestrate and control the technical aspects of the implementation effort delivered by the near-shore iQuest team. As an important additional focus area the Technical Lead / Software Architect will actively support the MS Solutions Practice Leadership team in strengthening iQuest's competitive market position with a local presence in the German market. Responsibilities The Technical Lead / Software Architect will take on the following responsibilities: * Conceptual and detailed design for state-of-the-art and complex development projects based on
citeste mai mult
Companie

Categoria jobului

IT Hardware Hardware

Tipul jobului

full-time

Salariu

66 euro

Sursa jobului

www.myjob.ro
Aplica la job
Detalii job

Locuri de munca Germania, salarii motivante Cautam urgent, fara niciun fel de comision vorbitori de limba germana pentru urmatoarele pozitii: - 2 ingineri instalatii - 5 instalatori - 3 Operatori CNC Strung - 4 Operatori CNC Freza - 3 Sudori MIG/MAG/WIG - 2 Prelucratori prin aschiere - 2 Elektriker/Mekatroniker - 1 Operator masina de stantat - 3 Slefuitori CNC - 1 Electrician(electroinstalator)
- 6 Mecanici masini industriale - 2 Vopsitori auto - 1 Electrician - 1 Faiantar,parchetar (cu permis de conducere) -Salariu 1300-1500a'¬ net/luna + cazare -2300 euro pt ingineri (brut) cu posibilitate de crestere pana la 5000 in functie de rezultate -asigurare medicala -contract nedeterminat -data inceperii: IMEDIAT -cunostinte lb germana B1 In functie de experienta se mai poate discuta despre salariu!!! Cerinte: -nivel lb. Germana B1Cerinte:Scoala profesionalaDetalii Companie:US TRAVEL este o organizatie care se adreseaza tinerilor, in special studentilor dornici de un schimb cultural
citeste mai mult
Companie

Categoria jobului

Constructii; Inginerie; Intretinere; Productie Industrie

Salariu

23002300 euro

Sursa jobului

www.workfinder.ro
Aplica la job
Detalii job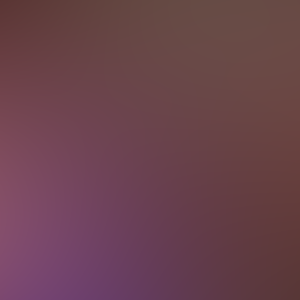 Criterii de selectie  Peste 1 an experienta in munca Ce reprezinta criteriile de selectie? Aceste criterii sunt considerate esentiale in procesul de selectie de catre angajator. Inainte de a aplica, verifica CV-ul si asigura-te ca indeplinesti toate aceste criterii.
Candidatul ideal ▪ Bachelor degree in related field and minimum 1 year or more plc experience ▪ Experience in any of the following PLCs: Allen Bradley, Siemens, Mitsubishi, Beckhoff, etc. ▪ English and/or German language skills at medium level mandatory ▪ readiness to travel short- and long-term (you will be outside Romania 99% of the working-time) ▪ Valid driver's license and passport is required ▪ No relocation to Sibiu needed Descrierea jobului ▪ Responsible for executing assigned plc/automation programming/configuration jobs ▪ Design, programming and debug of automation equipment and/or machine tools ▪ Ability to read and interpret mechanical, electrical, and electronic prints and other
citeste mai mult
Companie

Categoria jobului

Arhitectura / Design interior Auto / Echipamente Inginerie Proiectare civila / industriala Service / Reparatii Arhitectura Service Service auto Inginerie Grafica

Tipul jobului

full-time

Sursa jobului

www.ejobs.ro
Aplica la job
Detalii job